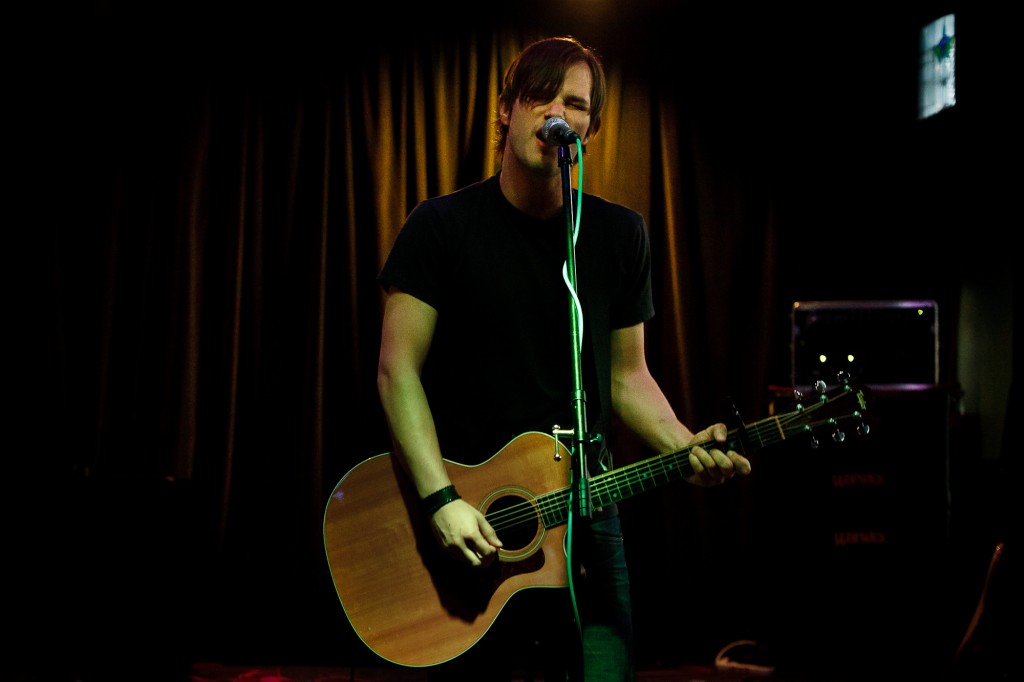 Nate Hertweck, lead axe and showman for the L.A. rock quintet Ocelot Robot, graces the Good Hurt stage for the second time. This time he'll have a special guest along to add special sauce to Nate's down home folk/rock classics.
Was it a millionaire who said imagine no possessions?

Please stop by the Good Hurt Thursday evening for the most fun you can have without plugging into an amp. Razorface returns to the Hurt with all new songs and a special surprise guest!

This show is FREE for the first 30 people that RSVP here on Facebook.
Doors are around 8pm, I play at 8:30pm sharp.

For more, check out the Razorface blog: www.razorface.tumblr.com

Hope you can make it!
Photo by Michael Kang
Related show